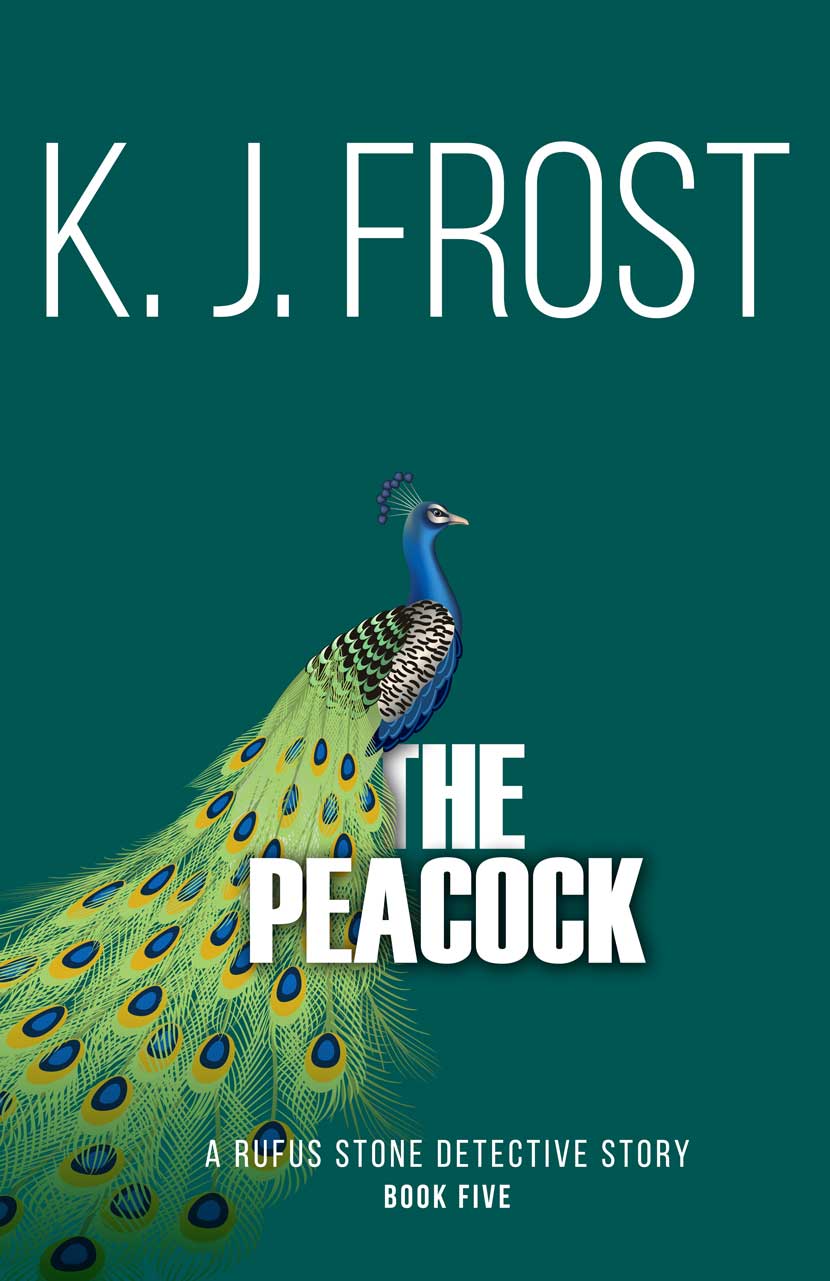 Crime, Murder, Mystery & Thriller
The Peacock
(Rufus Stone Detective Stories Book 5)
On Sale
17th February, 2022
Format(s): Kindle and Paperback
Categories: British Detective Stories, Police Procedurals
---
Kindle: £2.99

Paperback: £9.99
---
About

Settling into married life, in the early spring of 1940, Detective Inspector Rufus Stone couldn't be happier.

[bg_collapse view="button-blue" color="#FFFFFF" icon="eye" expand_text="Show More…" collapse_text="Show Less…" inline_css="font-size:15px;font-weight:600;" ]

Okay… so a little more butter on his toast would be nice, and work is so quiet, his sergeant is threatening to reorganise the filing system.

So, when a man's body is found in a railway carriage, he's looking forward to having something to do for a change… and it looks like being a straightforward case.

Until he discovers there are several people with more than enough reasons to want the man dead, and that the victim's personal life is about as complicated as it gets.

Just when he needs his wits about him most of all, Amelie breaks some news that leaves him in a spin and he struggles to focus on anything… let alone how to find the murderer.

The Peacock is the fifth in K. J. Frost's Second World War detective stories, with a romantic twist, which ideally should be read in order.

[/bg_collapse]

Product Details

Format(s): Paperback and Kindle
ISBN: 978-1-910603-27-7 (Paperback)
ASIN: B09SV77BF2 (Kindle)
Edition: 1st Edition
Imprint: GWL Publishing
Classification: Fiction, Crime, Murder, Mystery, Thriller
Paperback Published: 18th February, 2022
Kindle Published: 17th February, 2022
No. of pages: 312pp
List Price – Kindle: £2.99
List Price – Paperback: £9.99

Reviews

©2023 GWL Publishing
An imprint of Great War Literature Publishing LLP.

Connect with us

Keep up with news about books, authors, and more from GWL Publishing.