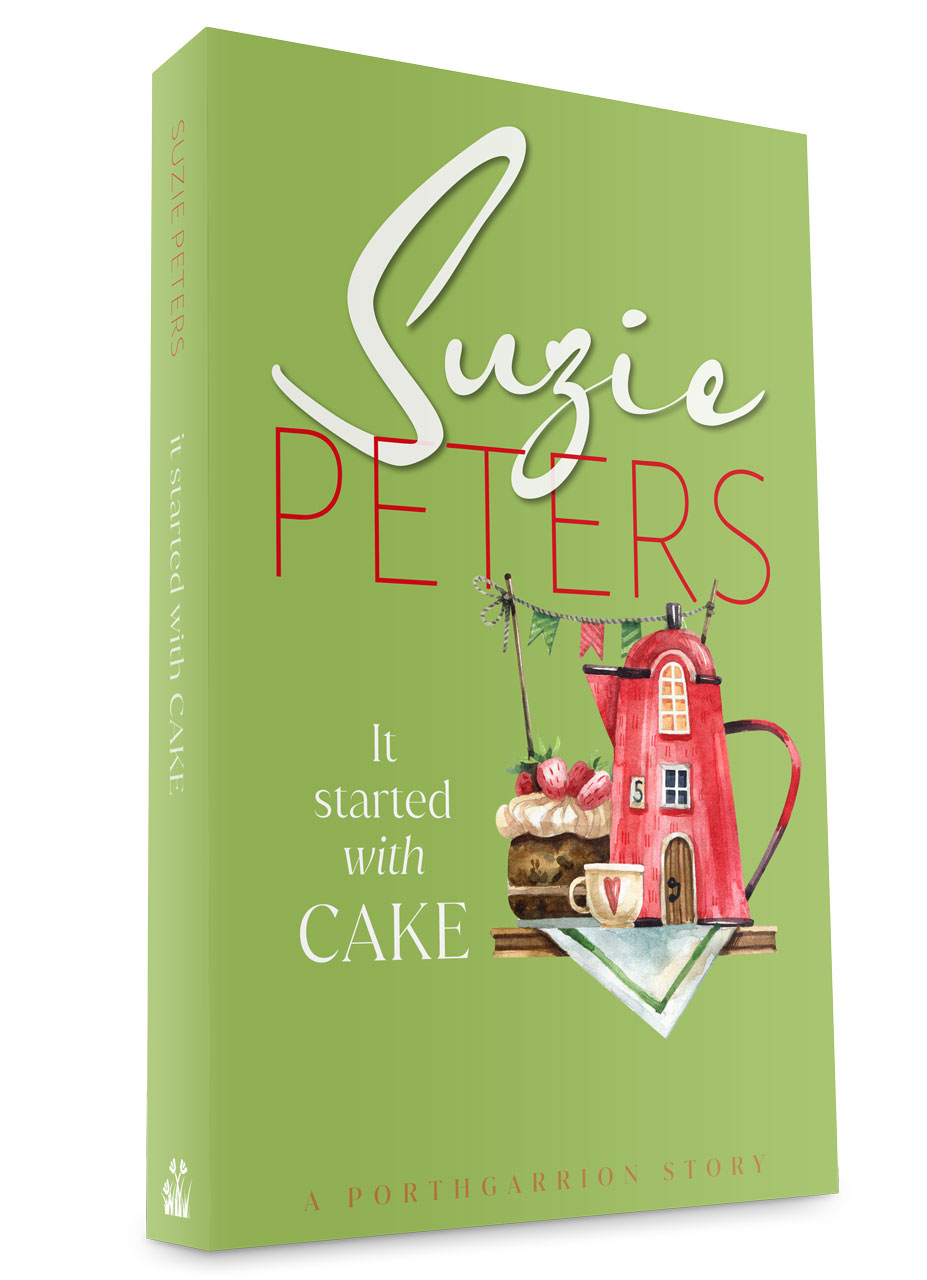 It Started with Cake
Book three in the Porthgarrion Series
Format(s): Kindle and Paperback
Categories: Contemporary Romance
---
Kindle: £2.99

Paperback: £9.99
---
About

Welcome back to Porthgarrion, where love is always in the air

[bg_collapse view="button-blue" color="#FFFFFF" icon="eye" expand_text="Show More…" collapse_text="Show Less…" inline_css="font-size:15px;font-weight:600;" ]

Jack Turner feels like he's about to make the biggest mistake of his life. His fiancée, Lucy, is planning their wedding with military precision, but he doesn't even remember asking her to marry him… and the thought of spending the rest of their lives together? Well, it's filling him with dread.

Rachel Pedrick owns the bakery in Porthgarrion, although she also makes wedding cakes, which is how she meets Lucy and Jack. The last thing she expects, while she's contemplating cake toppers, is to start receiving flirty messages from the groom… or that she'll like them so much.

Propriety gets the better of them, and they reluctantly call a halt to their half-hearted liaison. But fate, it seems, has other ideas, and when Rachel makes a shocking discovery about Lucy, she's faced with a dilemma. Does she tell Jack, and maybe win his heart, or keep Lucy's secret, and risk losing him forever?

Or… does she let fate make the decision for her?

[/bg_collapse]

Product Details

Format(s): Paperback and Kindle
ISBN: 978-1-915109-04-0 (Paperback)
ISBN: 978-1-915109-05-7 (Kindle)
ASIN: B09GKRG812 (Kindle)

Edition: 1st Edition
Imprint: GWL Publishing
Classification: Fiction, Contemporary Romance
Paperback Published: 5th August, 2022
Kindle Published: 5th August, 2022
No. of pages: 288pp
List Price – Kindle: £2.99
List Price – Paperback: £9.99

Reviews

©2023 GWL Publishing
An imprint of Great War Literature Publishing LLP.

Connect with us

Keep up with news about books, authors, and more from GWL Publishing.