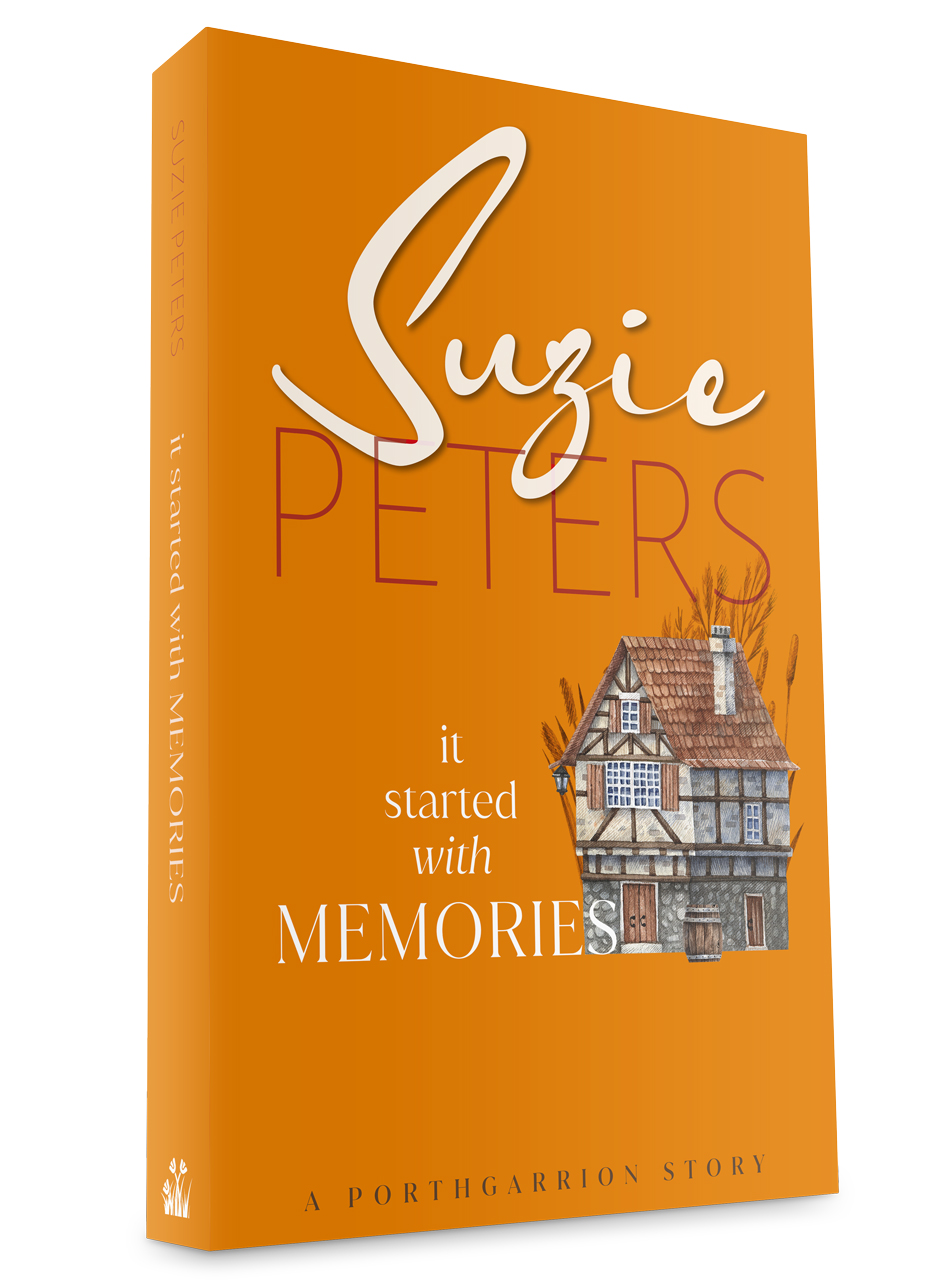 It Started with Memories
Book four in the Porthgarrion Series
On Sale
5th November, 2022
Format(s): Kindle and Paperback
Categories: Contemporary Romance
---
Kindle: £2.99

Paperback: £9.99
---
About

Welcome back to Porthgarrion, where love is always in the air

She'd always loved her home, but more than twenty years ago, Nicki Woodward felt she had no choice but to leave Porthgarrion and live her life elsewhere.

Her heart had always belonged to Ed Moyle, but when he married her best friend it was too much to take. It was better to be somewhere else. But following the death of her mother, she takes the chance to return home. It's time to lay her ghosts to rest…

Ed Moyle has been drowning in grief for the last seven years, since his beloved Suzannah died. He knows he needs to move on, but it's not as easy as it sounds, and just thinking about it leaves him feeling awash with guilt.

But when Nicki Woodward walks into his pub, on a chilly winter's evening, Ed wonders whether perhaps fate is giving him a nudge…

And whether he'll ever be able to take the chance and act on it…

"These books can be read in any order, although it's probably best to read It Started With Flowers first, as an introduction to the village and the characters, whose stories will follow… in The Porthgarrion Stories

Product Details

Format(s): Paperback and Kindle
ISBN: 978-1-915109-19-4 (Paperback)
ISBN: 978-1-915109-20-0 (Kindle)
ASIN: B09ZV944SR (Kindle)

Edition: 1st Edition
Imprint: GWL Publishing
Classification: Fiction, Contemporary Romance
Paperback Published: 5th November, 2022
Kindle Published: 5th November, 2022
No. of pages: 280pp
List Price – Kindle: £2.99
List Price – Paperback: £9.99

Reviews

©2023 GWL Publishing
An imprint of Great War Literature Publishing LLP.

Connect with us

Keep up with news about books, authors, and more from GWL Publishing.