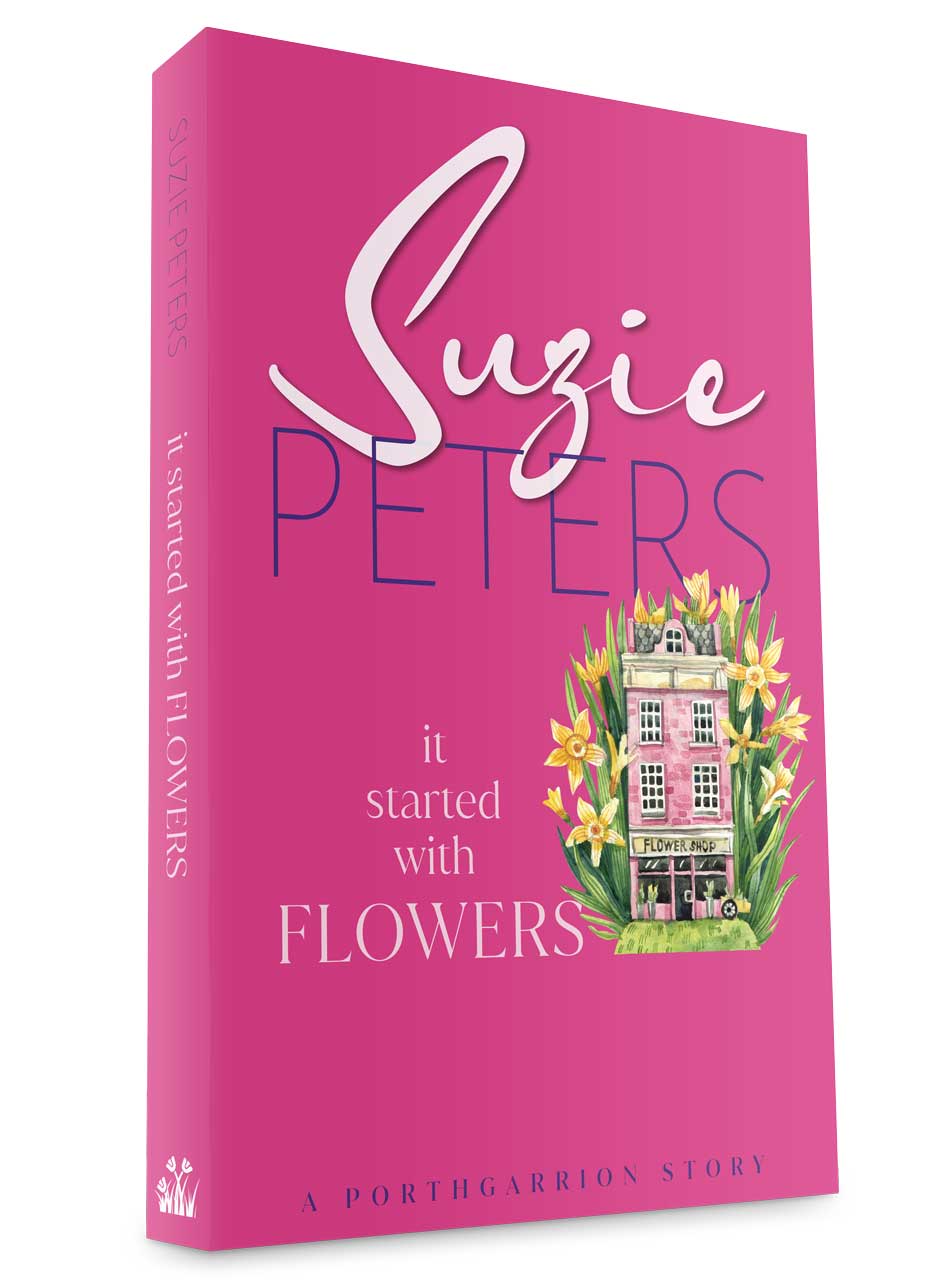 It Started with Flowers
Book one in the Porthgarrion Series
On Sale
4th February, 2022
Format(s): Kindle and Paperback
Categories: Contemporary Romance
---
Kindle: £1.99

Paperback: £9.99
---
About

Welcome to Porthgarrion, where love is always in the air…

[bg_collapse view="button-blue" color="#FFFFFF" icon="eye" expand_text="Show More…" collapse_text="Show Less…" inline_css="font-size:15px;font-weight:600;" ]

Kit and Summer have known each other all their lives – except they've never met.

Having lived in Porthgarrion all her life, Gemma Quick can't imagine living anywhere else. The quaint little harbour village is simply perfect – even more so with the arrival of PC Tom Hughes. He's got excellent taste in flowers and looks gorgeous in his uniform… If only her father didn't dislike him so much…

Tom isn't so sure about Porthgarrion. It's nothing like he expected, and while he's happy to be nearer his mother, he's not at all sure about the villagers, especially his boss, Sergeant Quick, who doesn't seem to have a good word to say about him…

But there are benefits… waking up to a sea view every morning, the walk to work along the harbour… and Gemma.

Falling for her is easy, but when he discovers the truth about her, will it be so easy to stay with her… and to stay in Porthgarrion?

These books can be read in any order, although it's probably best to read It Started With Flowers first as an introduction to the village and the characters, whose stories will follow… in the Porthgarrion Stories.

[/bg_collapse]

Product Details

Format(s): Paperback and Kindle
ISBN: 978-1-915109-00-2 (Paperback)
ISBN: 978-1-915109-01-9 (Kindle)
ASIN: B09GKM5KGW (Kindle)

Edition: 1st Edition
Imprint: GWL Publishing
Classification: Fiction, Contemporary Romance
Paperback Published: 5th February, 2022
Kindle Published: 4th February, 2022
No. of pages: 270pp
List Price – Kindle: £1.99
List Price – Paperback: £9.99

Reviews

©2023 GWL Publishing
An imprint of Great War Literature Publishing LLP.

Connect with us

Keep up with news about books, authors, and more from GWL Publishing.