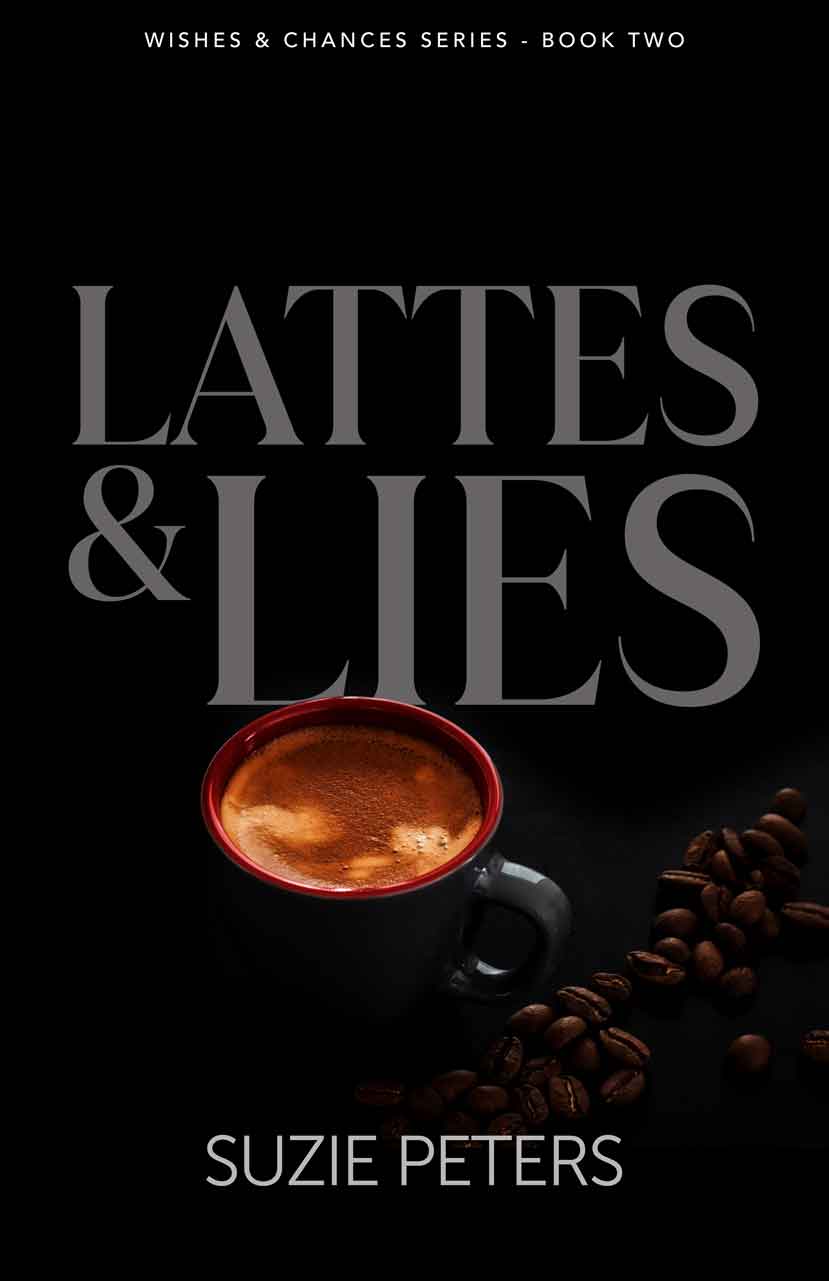 Lattes and Lies (Wishes and Chances Series Book 2)
Format(s): Kindle and Paperback
Categories: Contemporary Romance, Adult, Suzie Peters
---
Kindle: £1.99

Paperback: £10.00
---
About

Lattes and Lies – When millionaire playboy Mark Gardner arrived in the small seaside town of Somers Cove, the last thing he expected was to meet the woman of his dreams.

[bg_collapse view="button-blue" color="#FFFFFF" icon="eye" expand_text="Show More…" collapse_text="Show Less…" inline_css="font-size:15px;font-weight:600;" ]

But Emma was just that, the woman who let him into her bed, and her heart, and who he fell in love with – body and soul. Unfortunately for Mark, a snap decision to lie about his identity meant that, when tragedy struck, he was forced to abandon her, not realising the true consequences of his actions…

Four years later, business brings Mark back to Somers Cove and back into Emma's life. He's willing to face the repercussions of his lies, but is Emma willing to give him a second chance? And even if she is, will external influences allow them to give their love another try?

[/bg_collapse]

This is a dual POV romance with graphic sex scenes and adult language.

Lattes and Lies is the second book in the Wishes and Chances series but can be read as a stand-alone story, with no cliff-hanger, and a guaranteed HEA.

Product Details

Format(s): Paperback and Kindle
ISBN: 978-1-910603-57-4 (Paperback)
ASIN: B07C4SF1XS (Kindle)
Edition: 1st Edition
Imprint: GWL Publishing
Classification: Fiction, Adult, Romance, Contemporary
Paperback Published: 11th April, 2018
Kindle Published: 11th April, 2018
No. of pages: 363pp
List Price – Kindle: £1.99
List Price – Paperback: £10.00

Reviews

©2023 GWL Publishing
An imprint of Great War Literature Publishing LLP.

Connect with us

Keep up with news about books, authors, and more from GWL Publishing.