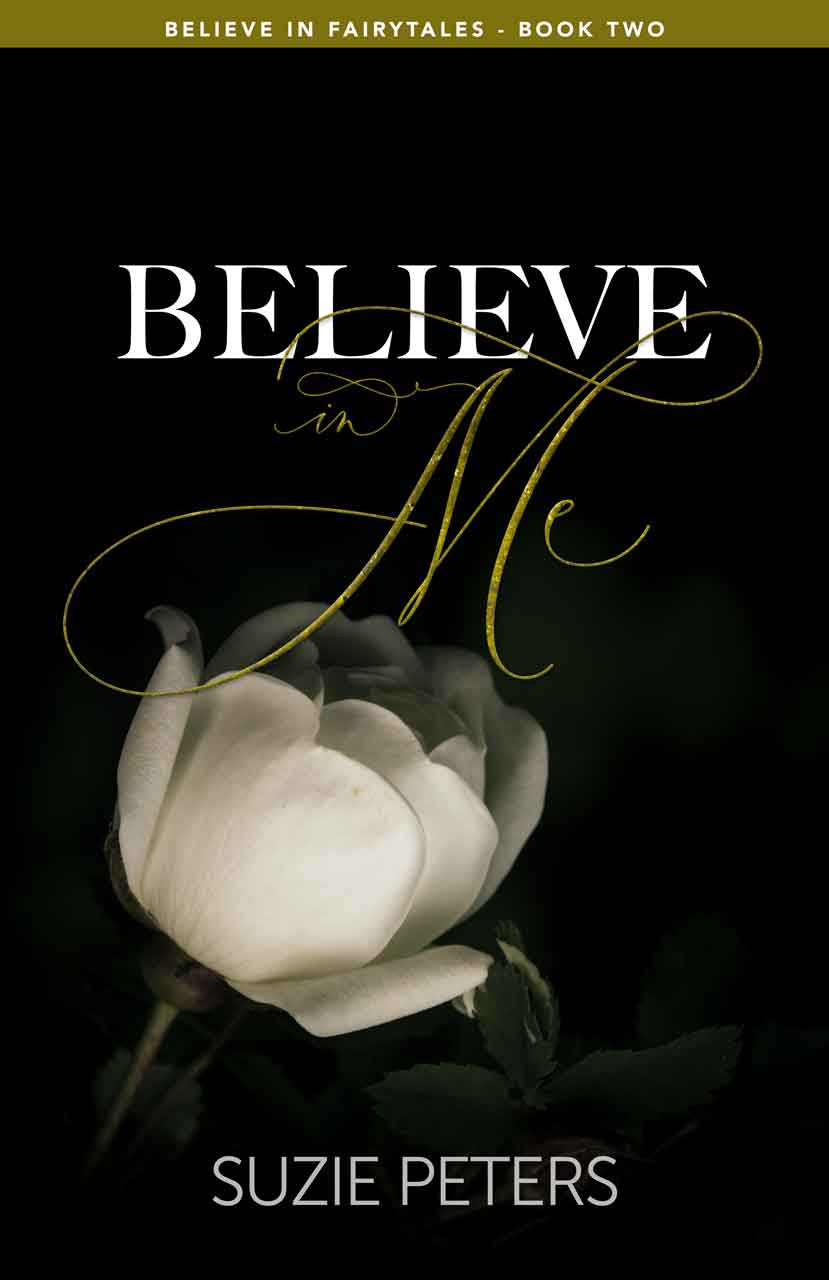 Believe in Me (Believe in Fairytales Book 2)
Format(s): Kindle and Paperback
Categories: Contemporary Romance, Adult, Suzie Peters
---
Kindle: £1.99

Paperback: £10.00
---
About

Believe in Me… a desperate woman, fighting for her life meets a gorgeous doctor, determined to save her, no matter what it takes… or what it costs.

[bg_collapse view="button-blue" color="#FFFFFF" icon="eye" expand_text="Show More…" collapse_text="Show Less…" inline_css="font-size:15px;font-weight:600;" ]

Fin

I like women. I like them a lot. I've just never wanted to keep one. Not permanently, anyway. That is until Lily Hamilton comes into my life. The moment I see her, it's like I know she's the one – the one I've been waiting for all my life. The only problem is, she's married. Well… and she's also unconscious. And I'm the doctor who has to work out what's wrong with her, and who's trying to kill her. Apart from that, everything is just perfect.

Lily

I've lived with sorrow and fear for so long now, they've become like a second skin. Fighting with my husband is also second nature, but as I lie unconscious it the hospital, I have to ask myself… did I fall, or was I pushed? The fear is overwhelming. Except when the doctor is with me. He talks to me and his voice is the most soothing, comforting thing I've ever heard, and I already trust him more than any other man. I can't wait to wake up and actually meet him…

[/bg_collapse]

Believe in Me is a dual POV story featuring graphic sex scenes, adult language and a doctor who's hot enough to raise your pulse.

This is the second book in the Believe in Fairy Tales series, but can be read as a stand-alone story, with no cliff-hanger and a guaranteed HEA.

Product Details

Format(s): Paperback and Kindle
ISBN: 978-1-910603-70-3 (Paperback)
ASIN: B07PPPY2Z5 (Kindle)
Edition: 1st Edition
Imprint: GWL Publishing
Classification: Fiction, Adult, Romance, Contemporary
Paperback Published: 14th March, 2019
Kindle Published: 13th March, 2019
No. of pages: 310pp
List Price – Kindle: £1.99
List Price – Paperback: £10.00

Reviews

©2023 GWL Publishing
An imprint of Great War Literature Publishing LLP.

Connect with us

Keep up with news about books, authors, and more from GWL Publishing.