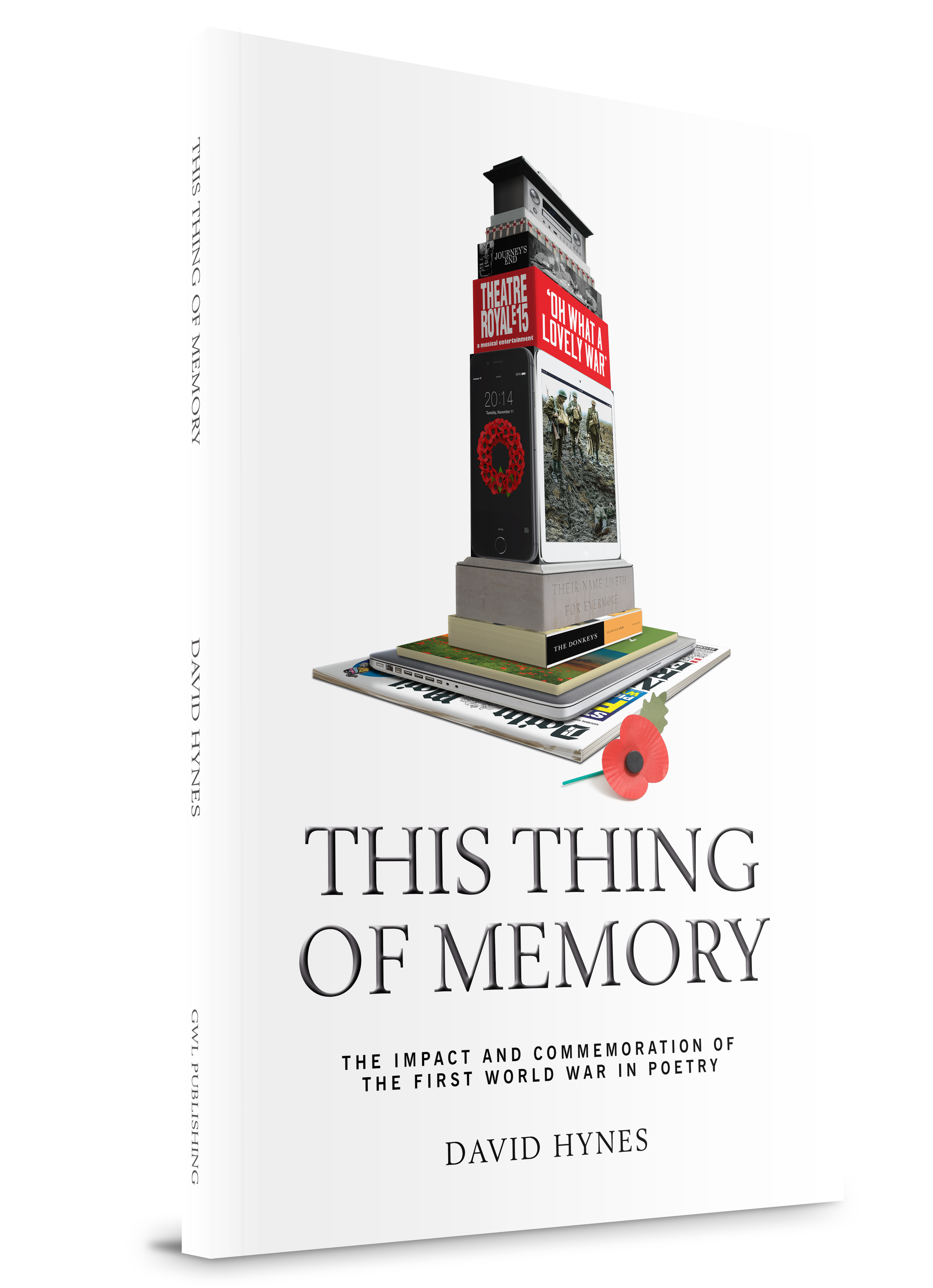 This Thing of Memory
On Sale
14th October, 2014
Format(s): Kindle and Paperback
Categories: War Poetry
---
Kindle: £1.99

Paperback: £7.99
---
About

This book is not about First World War Poets. Others may choose to revere them.

Nor is it about mud, blood and poppycock, nor anything to do with Sassoon, Owen, Rosenberg, Gurney or Graves, except in commemoration.

More than anything, I am not concerned with poets, or their war.

My subject is the marking of the centenary and the way in which we experience it.
All a poet can do today is remember.

[bg_collapse view="button-blue" color="#FFFFFF" icon="eye" expand_text="Show More…" collapse_text="Show Less…" inline_css="font-size:15px;font-weight:600;" ]

This Thing of Memory is a new volume of poems by David Hynes, examining the impact of the First World War; its imprint on our memory and conscience, both personal and collective, and the experience of the centenary commemorations: a unique event for each generation.

The poems contained in this collection enact a subtle kind of magic, offering a fresh perspective at every turn. From the tragic to the humorous; the original to the vaguely familiar, these verses are as individual as the people reading them, and the people being remembered within their lines.

[/bg_collapse]

Product Details

Format(s): Paperback and Kindle
ISBN: 978-1-910603-01-7 (Paperback)
ASIN: B00OHWSLSK (Kindle)
Edition: 1st Edition
Imprint: GWL Publishing
Classification: War Poetry
Paperback Published: 11 November, 2014
Kindle Published: 11 November, 2014
No. of pages: 136pp
List Price – Kindle: £1.99
List Price – Paperback: £7.99

Reviews

"Five Stars"

UK Amazon Customer Review, April, 2015.

"Moving and thought provoking."

UK Amazon Customer Review, December, 2014.

"Thoughtful and powerful"

UK Amazon Customer Review, November, 2014.

"A fantastic collection …"

UK Amazon Customer Review, November, 2014.

"… One is a tasteful assortment of writings about the Great War. Taking us back to the horrors of …"

UK Amazon Customer Review, November, 2014.