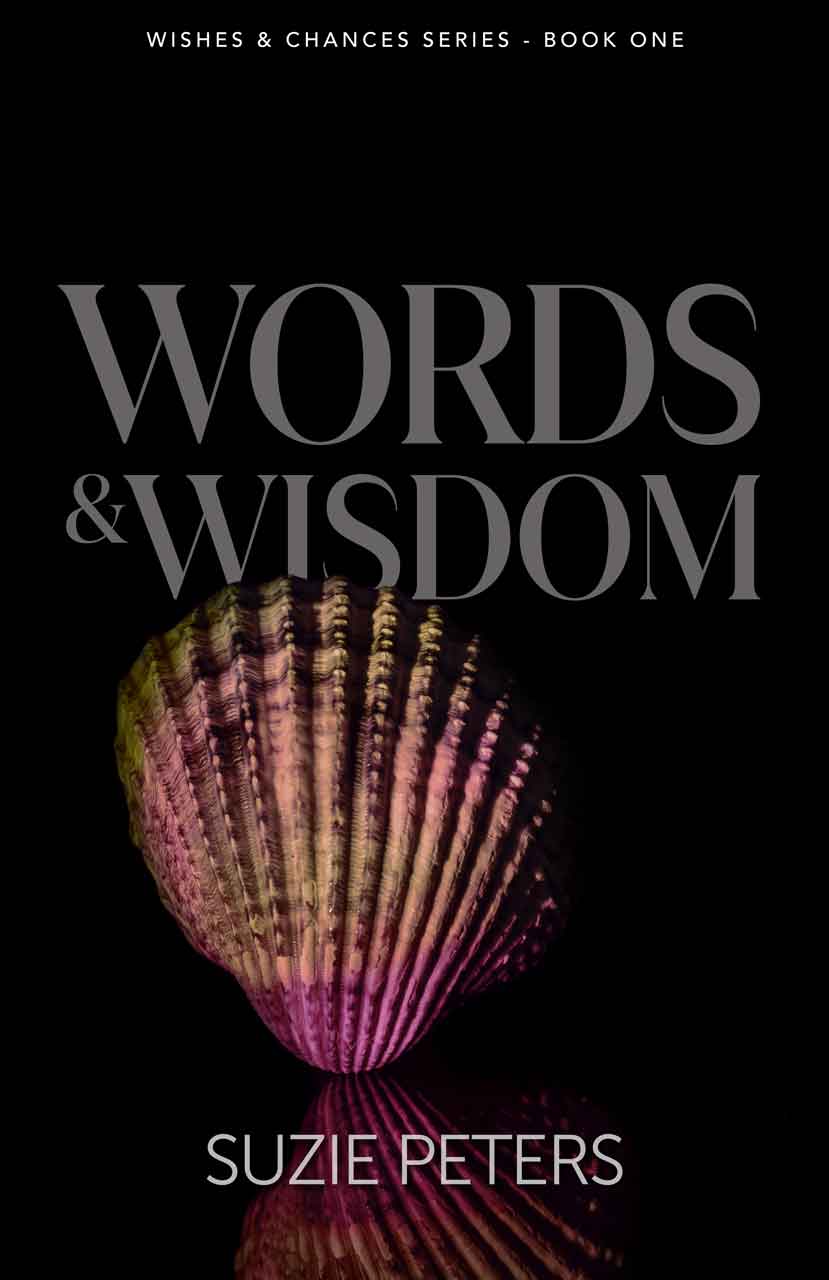 Words and Wisdom (Wishes and Chances Series Book 1)
On Sale
20th February, 2018
Format(s): Kindle and Paperback
Categories: Contemporary Romance, Adult, Suzie Peters
---
Kindle: £1.99

Paperback: £10.00
---
About

Words and Wisdom – a second chance romance that will make you smile. Sometimes you have to learn to forgive yourself, before you can forgive anyone else…

This is dual POV story, with graphic sex scenes, descriptions of domestic abuse, and adult language.

Words and Wisdom is the first book in the Wishes and Chances series but can be read as a stand-alone story, with no cliff-hanger, and a guaranteed HEA.

Product Details

Format(s): Paperback and Kindle
ISBN: 978-1-910603-47-5 (Paperback)
ASIN: B079YXTY6M (Kindle)
Edition: 1st Edition
Imprint: GWL Publishing
Classification: Fiction, Adult, Romance, Contemporary
Paperback Published: 21st February, 2018
Kindle Published: 20th February, 2018
No. of pages: 354pp
List Price – Kindle: £1.99
List Price – Paperback: £10.00

Reviews

©2022 GWL Publishing
An imprint of Great War Literature Publishing LLP.

Connect with us

Keep up with news about books, authors, and more from GWL Publishing.