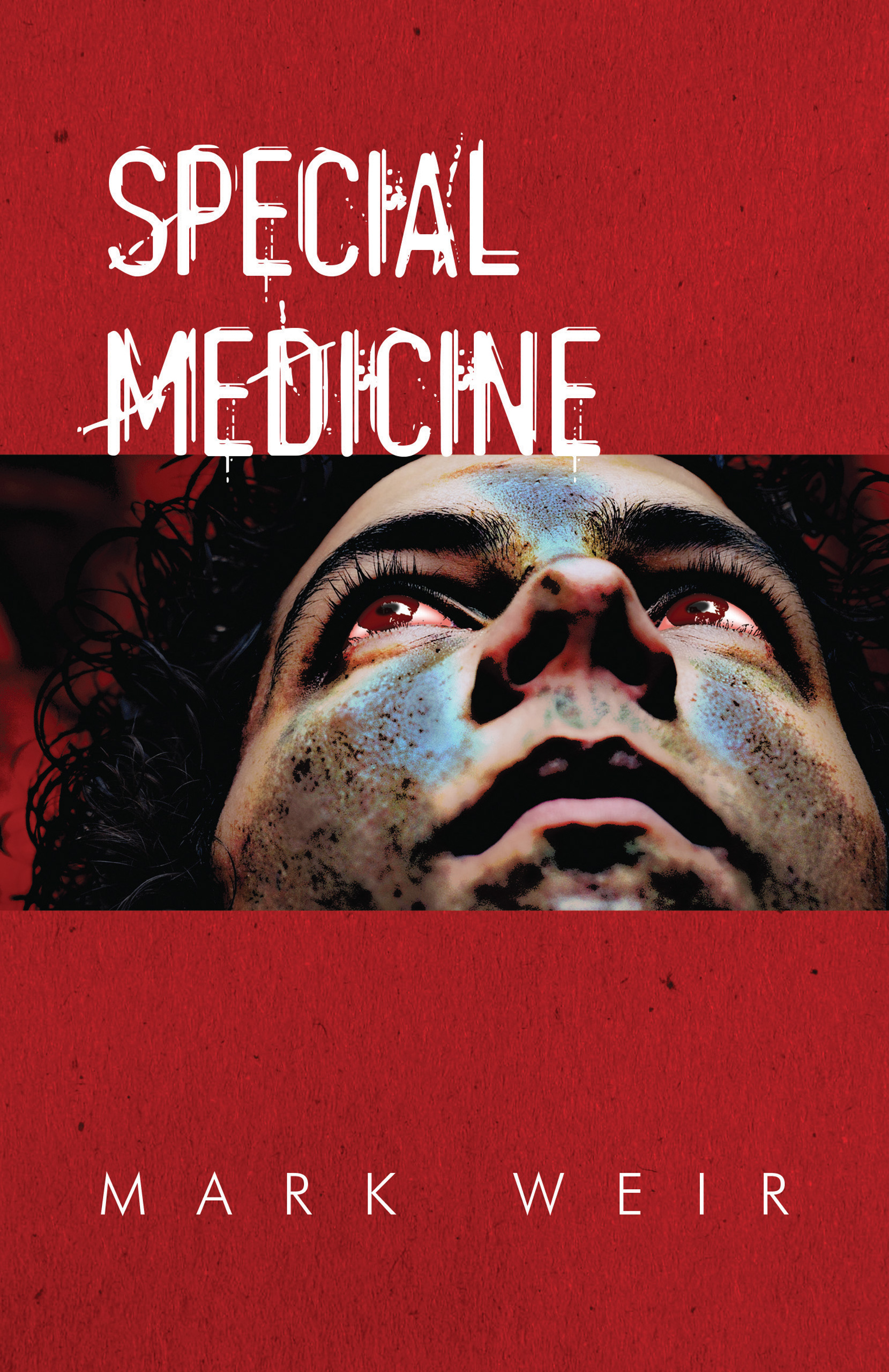 Special Medicine
On Sale
30th October, 2014
Format(s): Kindle and Paperback
Categories: Fiction, Crime Thriller
---
Kindle: £1.99

Paperback: £12.99
---
About

Phillip Drew has secrets… the trouble is, he doesn't know what they are.

[bg_collapse view="button-blue" color="#FFFFFF" icon="eye" expand_text="Show More…" collapse_text="Show Less…" inline_css="font-size:15px;font-weight:600;" ]

Phillip Drew has it all.

He's living the dream, with a great car, a smart house, a fantastic job and a wonderful girlfriend whom he plans to marry.

Then, one day, he hears a voice in his head. It compels him to do bad things. Pretty soon, all the good things are forgotten and the voice is his only friend, whispering lies and filling his head with violent thoughts. That's when it all starts to go catastrophically wrong.

The dreams come, like postcards from his subconscious. At first, Phillip struggles to understand them, but soon their meanings become clear. His personality undergoes a change and he gradually recognizes and, ultimately, remembers who he is: who he has always been.

He doesn't want to be called Phillip anymore. That's not who he is. He knows that he was the subject of an experiment several years ago and decides to put right the years of lies and deceit.

He knows who's to blame; he knows who's responsible, and he's going to finish him… just as soon as he ties up the other fragments of his fake existence.

Please Note: This book contains adult themes of a sexual and violent nature and should only be read by those of 18+ years.

[/bg_collapse]

Product Details

Format(s): Paperback and Kindle
ISBN: 978-0-992883-63-8 (Paperback)
ASIN: B00P2JLM88 (Kindle)
Edition: 1st Edition
Imprint: GWL Publishing
Classification: Fiction, Crime Thriller
Paperback Published: 1st November, 2014
Kindle Published: 30th October, 2014
No. of pages: 356pp
List Price – Kindle: £1.99
List Price – Paperback: £12.99

Reviews

"Excellent"

UK Amazon Customer Review, October, 2020.

"Gory story telling"

UK Amazon Customer Review, February, 2016.

"Great read."

UK Amazon Customer Review, December, 2014.