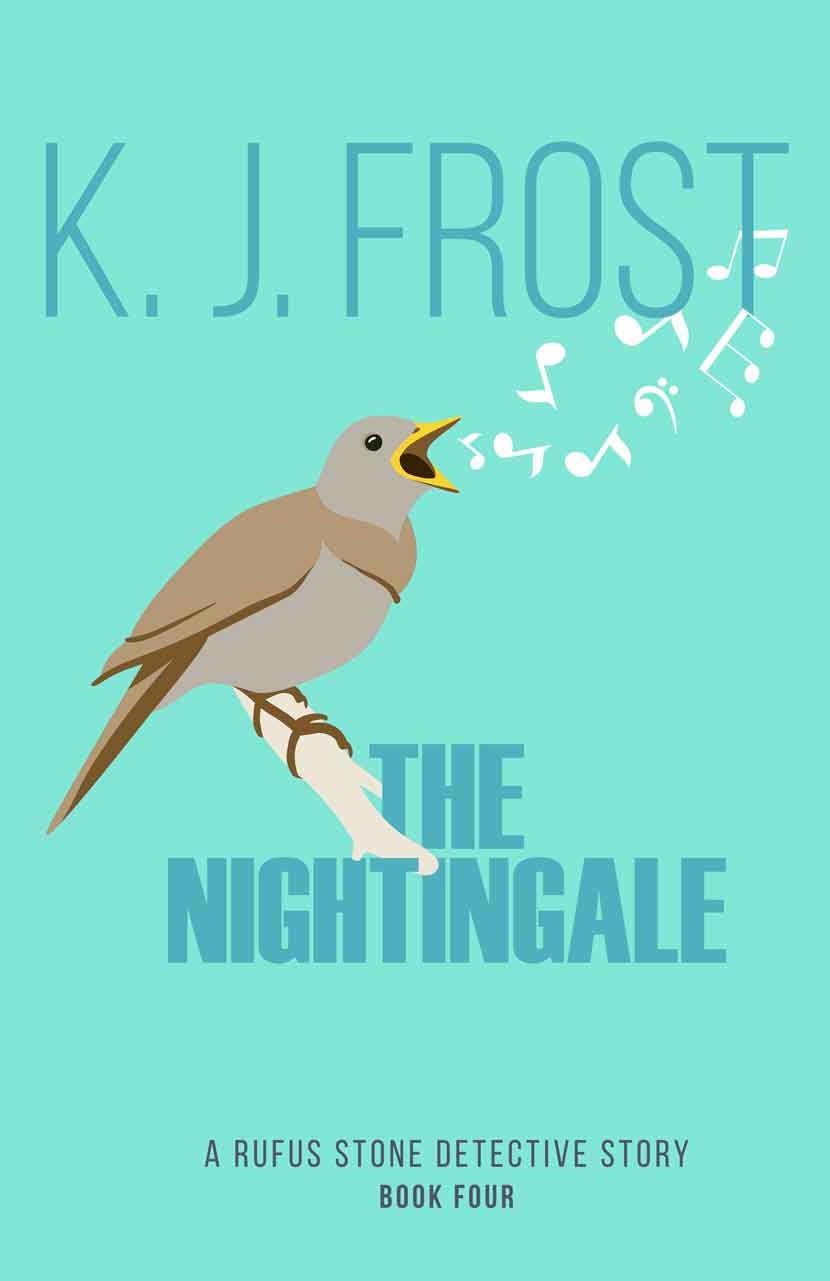 Crime, Murder, Mystery & Thriller
The Nightingale (Rufus Stone Detective Stories Book 4)
On Sale
25th February, 2021
Format(s): Kindle and Paperback
Categories: British Detective Stories, Police Procedurals
---
Kindle: £2.99

Paperback: £9.99
---
About

The Nightingale is the fourth in the series of K. J. Frost's Second World War detective stories, that follows Scotland Yard's Inspector Rufus Stone. This story sees Stone returning from his honeymoon at the beginning of 1940, and looking forward to settling down to married life with his new bride.

Product Details

Format(s): Paperback and Kindle
ISBN: 978-1-910603-80-2 (Paperback)
ISBN: 978-1-910603-81-9 (Kindle)
ASIN: B08739FF96 (Kindle)
Edition: 1st Edition
Imprint: GWL Publishing
Classification: Fiction, Crime, Murder, Mystery, Thriller
Paperback Published: 26th February, 2021
Kindle Published: 25th February, 2021
No. of pages: 308pp
List Price – Kindle: £2.99
List Price – Paperback: £9.99

Reviews

©2022 GWL Publishing
An imprint of Great War Literature Publishing LLP.

Connect with us

Keep up with news about books, authors, and more from GWL Publishing.